Self Esteem Therapy near Owings Mills MD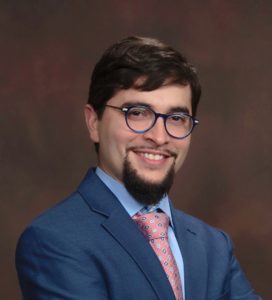 Are you or a loved one seeking professional help with self-esteem? Are you in the Owings Mills MD area? Have you tried to schedule an appointment with a therapist but have not heard back? Call or email me today and I will get back to you within 1 business day. I can help you improve your self-esteem.
Individualized Psychological Services, LLC, located in Mt Washington, provides psychological treatment for self-esteem, using evidence-based therapeutic techniques.
Your Recovery Begins Here
Our self-esteem can fluctuate depending on the situation. Even the most esteemed individual can struggle with his or her confidence in adverse situations. We are often not sure what changes we can make to improve our self-esteem.
Fortunately, self-esteem can be improved, allowing you to have increased confidence and better control of your environment.
Professional Guidance
Your interest in seeking professional and experienced guidance to increase your self-esteem is your first step toward a well-managed lifestyle.
I am a licensed clinical psychologist who is well versed and experienced in the clinical application of evidence-based therapies as they relate to self-esteem. Using an integrative approach, I utilize techniques from cognitive behavioral therapy (CBT), dialectical behavior therapy (DBT), acceptance and commitment therapy (ACT), and psychodynamic psychotherapy.
Additionally, I am a crisis consultant for the Emergency Department at Greater Baltimore Medical Center (GBMC) where I conduct crisis evaluations and provide dispositions to the attending physician.
Also, I am a former adjunct professor at an APA accredited graduate school, where I taught doctoral students about personality assessments.
I am credentialed as a health service psychologist by the National Register of Health Service Psychologists, a nonprofit organization established in 1974. This credential signifies adherence to the highest standards of professional practice.
The Focus Is On YOU!
During your initial appointment, we will discuss your challenges and then develop a customized plan for you to begin your journey towards a healthier level of self-esteem.
My goal is to teach you to become self-sufficient and have a healthy level of self-esteem. Together, we will set goals, review progress, and adjust our approach as necessary to help you resume a healthier lifestyle.
I will also work with you regarding your budget and availability. In addition to in-person sessions, I provide remote consultations from the comfort of your home, via TeleHealth using a HIPAA Compliant platform.
Rates, Payment, and Policies
I believe that finances should not be a barrier to receiving services. Please contact me for sliding scale fees.
My current rates are $180 for the initial intake appointment (60 minutes) and $135 for subsequent appointments (45 minutes).
Additionally, I am an in-network provider with CareFirst/BlueCross BlueShield, Cigna, Johns Hopkins HealthCare, and Medicaid/Medical Assistance.
I accept cash, check, American Express, Discover, Mastercard, and Visa.
Get Started Toward a Healthier Life Today!
Located at:

5603 Newbury Street,
Baltimore, MD 21209

Located in the Mt. Washington area of Baltimore, MD.

Newbury Street is right off of Kelly Avenue, just before the I-83 overpass.

Free parking is available in the front of the building.
---
Individualized Psychological Services, LLC provides self esteem Treatment Services near:
Reisterstown MD

Garrison MD

Upperco MD

Glyndon MD