Therapist Near Cockeysville MD
Therapist and Psychologist Services near Cockeysville MD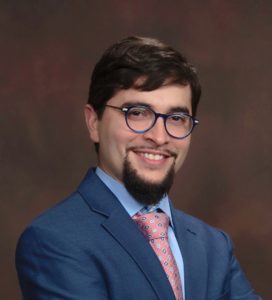 Are you or a loved one seeking professional counseling from a licensed clinical psychologist to help with a specific emotional or mental challenge? Are you in the Cockeysville Maryland area? If so, I can help you.
At Individualized Psychological Services, LLC, located in the North Baltimore area, I work with individual's who are dealing with various mental health challenges.
I am an integrative psychologist who uses modern, proven, and effective therapeutic techniques, such as:
Cognitive Behavioral Therapy (CBT)

Dialectical Behavior Therapy (DBT)

Acceptance and Commitment Therapy (ACT)

Motivational Interviewing

Mindfulness

Trauma Focused CBT (TF-CBT)
Professional Guidance
I am a licensed clinical psychologist at Individualized Psychological Services, LLC, and am well versed and experienced in the clinical application of modern therapies as they relate to stress management, including cognitive behavioral therapy (CBT), dialectical behavior therapy (DBT), acceptance and commitment therapy (ACT), Motivational Interviewing, Mindfulness, and Trauma Focused CBT (TF-CBT).
Additionally, I am a crisis consultant for the Emergency Department at Greater Baltimore Medical Center (GBMC) where I conduct crisis evaluations and provide dispositions to the attending physician.
Also, I am a former adjunct professor at an APA accredited graduate school, where I taught doctoral students about personality assessments.
I am also credentialed as a health service psychologist by the National Register of Health Service Psychologists, a nonprofit organization established in 1974. This credential signifies adherence to the highest standards of professional practice.

Rates, Payment, and Policies
I believe that finances should not be a barrier to receiving services. Please contact me for sliding scale fees.
My current rates are $180 for the initial intake appointment (60 minutes) and $135 for subsequent appointments (45 minutes).
Additionally, I am an in-network provider with CareFirst/BlueCross BlueShield, Cigna, Johns Hopkins HealthCare, and Medicaid/Medical Assistance.
I accept cash, check, American Express, Discover, Mastercard, and Visa.
Get Started Today!
Located at:

5603 Newbury Street,
Baltimore, MD 21209

Located in the Mt. Washington area of Baltimore, MD.

Newbury Street is right off of Kelly Avenue, just before the I-83 overpass.

Free parking is available in the front of the building.
---
Individualized Psychological Services, LLC provides Therapist and Psychologist Services near:
Hunt Valley

Sparks Glencoe MD

Parkton MD

Freeland MD